The Elephant III:

"

Stories You'll Never Forget

"
Our 3rd Annual Storytelling Showcase Performance
returns to Fort Myers with More Stories!
(An Encore Performance from Naples April 2018)


Wednesday, January 30, 2019
7pm—9pm
Alliance for the Arts

10091 McGregor Blvd, Fort Myers, FL 33919
Tickets: $20 non-members / $15 members
Box Office: (239) 939-2787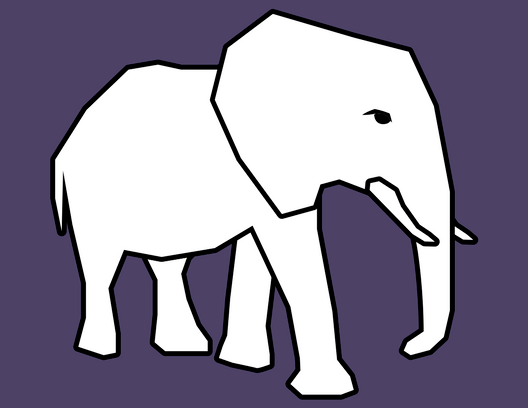 Captivating. Entertaining. Fun.
An Evening of Storytelling.
Ten tellers perform tales
of laughter, tears, fun and excitement.
From personal stories to tall tales,
folk tales to fractured tales,
and more...
You will never forget
"The Elephant" — a storytelling showcase event

Get tickets before they sell out again!
Sponsored by Storytellers of the Round Table

Questions: storytellersRT@gmail.com

---
OUR EMCEE & STORYTELLER:
| | |
| --- | --- |
| |  JOEL YING is a Naples physician practicing integrative & holistic health in his private practice. He originally joined Toastmasters in 2009 to improve his public speaking presentations. As he advanced as a speaker, he discovered the art of storytelling and the National Storytelling Festival. He became a storyteller and began a series of StorySlams, just to have a place to tell stories. In the present Age of Information, it is not the data but the stories that captivate, inspire, and motivate us. |
A FEW of OUR STORYTELLERS (alphabetical):

 

 RHONDA BRAZINA has always loved stories. From her childhood to her teaching days … to reading to her own children, she has loved the art of storytelling. She wanted to write a children's book to tell a story for children and achieved this in 2011 when she and her friend wrote "Carrots for Charlie", a book set in Naples with a positive message about health and fitness. These days as a Toastmaster and aspiring actor, Rhonda enjoys writing stories and telling them to all who will listen.
 

 ROBERT DAVID is a Florida native and data consultant for the real estate industry. He provides up-to-date market information to his clients. He joined Toastmasters in 2015 as a way to challenge himself and get out of his comfort zone. From there, he entered the world of storytelling.



 MARILYN GRAHAM retired in 2014 from a 40 year career as a librarian and library administrator.

 

She was introduced to storytelling when she worked as a children's librarian during her career.

 

She has been a member of the Tamiami Tale Tellers for 20+ years and has organized and produced many of its storytelling programs and workshops.

 

Marilyn is now an award winning photographer. 



 TASHAHARA JALLAD joined Toastmasters International in 2008. After achieving the level of Distinguished Toastmaster, she began to explore storytelling. She joined the Florida Storytelling Association and started the Storytellers of the Round Table. Tashahara adapts and weaves universal messages that touch the heart, challenge the mind, and lift the spirit. With a belief that a story is the shortest distance between two hearts, she will inspire you to pass them along.



 LISA LEONHARDT is a fourth grade teacher at Tice Elementary.

 

She tells stories to her students, her family, and to anyone else who will sit still for a story.

 

Lisa credits her grandfather and an elementary school librarian for sparking her interest in storytelling.

 

She has been a longtime member of the Tamiami Tale Tellers and together with Marilyn Graham has kept storytelling alive and thriving in Fort Myers for 20+ years.
 
PHYLLIS MAY
 

PAMELA MINTON comes from a family of storytellers and continues the tradition.  She is a retired professor of speech from Edison College and holds a Master of Arts in Communication from Brigham Young University.  She is a member of Toastmasters International and earned the Distinguished Toastmaster designation, the highest award that Toastmasters bestows.  She is also a published author of Lessons of the Spider.

 
 LEONOR REALES

 MARY LOU WILLIAMS is a retired teacher.

 

She first became interested in storytelling when she heard an Appalachian storyteller at an Elderhostel in Boone, North Carolina.

 

She has been hooked ever since.

 

She has served on the board of the Florida Storytelling Association and has produced local storytelling workshops and concerts featuring national tellers.

 

She is also a member of Toastmasters International and the Tamiami Tale Tellers.